Actúa en Español
Learn and have fun with theater games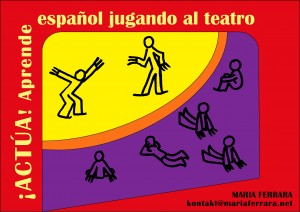 "Actuar" means "to perform" in Spanish – and also "to get into action".
Do you want to learn Spanish and have fun at the same time? Then this workshop is for you! Learn easily with a small group, communicative situations and a sense of humor. We will use theater games and improvisations to activate what you already know and continue learning, always by speaking, listening and using Spanish spontaneously.
Are you interested? Write or call us!
Level A2-B2.
No theater experience required.