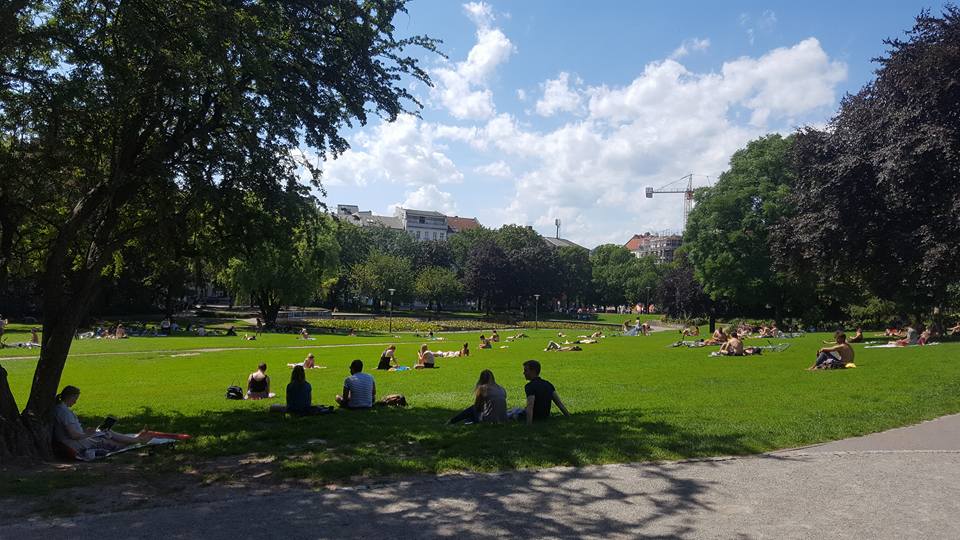 ALS BILDUNGSURLAUB ANERKANNT!
Would you like to live an unforgettable experience this summer in the heart of Berlin?
Would you like to learn or improve Spanish and immerse yourself in the Latin American culture?
Would you like to know Berlin from another perspective surrounded by an international and cosmopolitan environment?
Sommer Spanisch in Berlin is a unique program in Germany that offers an intensive Spanish course in combination with a wide cultural offer of Latin America in Berlin. We have more than 5 years of experience and the collaboration of more than 30 locations and associations related to Latin America in Berlin.
The complete program lasts 2 weeks but it is also possible to book only one week. We guarantee a maximum number of 8 people per group and Spanish-speaking teachers!
It includes:
Intensive Spanish course from Monday to Friday from 9 a.m. to 12 a.m. (15-minute break).
2 X 90 Min. Group conversation course (in the afternoon)
Latin American dinner at the restaurant Frida Kahlo (Mexico), Gloria (Argentina), La Despensa (Paraguay), Casa Buena Vista (Cuba) or Macondo (Colombia)
Ticket for all public transports in Berlin zone AB for 14 days.
Museum Pass in Berlin valid for 3 consecutive days.
1 Entrance to the best salsa club in the city + 1 Drink (Donnerstag oder Sonntag in der Soda Club) excursion with the school
Movie night: Latin American film (Häckesche Markt, Babylon, Open Air am Volspark, at school, etc.) According to the current program and the students' choice.
All Sommer Spanisch students can naturally participate in the regular cultural activities of the school such as: Latincrawl, Stammtisch, Latino-Austellung, Brettspielabend, Kochen in der Schule, usw.
Total price for 2 weeks: 449 Euro (without accommodation)
Price for 1 week: * 269 Euro. (without accommodation)
* Ticket for public transport only for 7 days
We have special offers and prices for groups.
Next dates:
A1                 2.7 – 13.7.2018 and 13.8 – 24.8.2018
A2                16.7 – 27.7. 2018 and 27.7 – 7.9.2018
B1                30.7 10.8.2018 and 10.9 – 21.9.2018
If you have questions do not hesitate to contact us.
We know everything about Latin America!